The diversitycapecreton.ca research and development team includes individuals from many institutions and backgrounds including;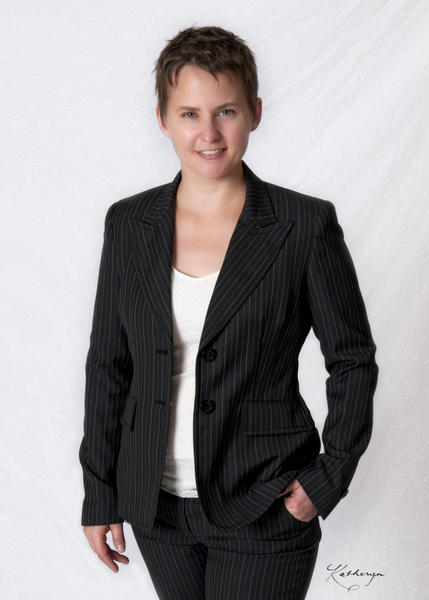 Dr. Marcia Ostashewski
Principal Investigator
Dr. Marcia Ostashewski holds the Canada Research Chair in Communities and Cultures at Cape Breton University. Her research investigates the cultural expressions of a diversity of communities, including Eastern and Central Europeans, Indigenous groups, at-risk youth and newcomers to Canada. She collaborates with a wide range of communities to conduct critical scholarly inquiry into innovative and creative music, dance and digital media projects that address community issues and social challenges. Dr. Ostashewski serves as the Principal Investigator for the diversitycapebreton.ca web portal and related research, a project funded by the Social Sciences and Humanities Research Council of Canada Public Outreach:  Dissemination program. Dr. Ostashewski is the Director of the CoMM Lab at Cape Breton University, a world-class facility dedicated to the creative, critical exploration of music, dance and multimedia.
Dr. Ostashewski was born on the Canadian prairies to a family of Ukrainian heritage and grew up on a farm in northeast central Alberta in the midst of a large, active Ukrainian community. A member of the Department of History and Culture at CBU, she also serves on the CBU President's Council on Multicultural Learning. Prior to taking up her position at CBU, she worked extensively in the heritage industry as a curator and director of public services, education and interpretation in museums and galleries, work she is continuing in Cape Breton. Dr. Ostashewski also served as the Fulbright Visiting Research Chair (2010-11) at the Canadian Studies Centre, Henry M. Jackson School of International Studies at the University of Washington, during which time she investigated the politics of encounter between Eastern European immigrants and indigenous peoples in North America. As a multilingual speaker, vocalist and dancer, she is frequently called upon by local community organizations to partner in outreach and educational events and instructional programs.
Since moving to Cape Breton in 2013, Dr. Ostashewski has quickly become an active member in the Ukrainian community. She leads the Krylos at Holy Ghost Ukrainian Catholic Parish in Whitney Pier, a group of singers who support the tradition of congregational singing. She also teaches and participates in Ukrainian theatrical dance with children's and adult groups at the Ukrainian hall. Dr. Ostashewski tremendously enjoys her involvement with these and other local interest groups, cultural and educational organizations and institutions, including the public library. She looks forward to continuing to learn about Cape Breton's rich, diverse histories -- and to finding new ways to contribute to the island's vibrant communities and cultures.
Connect with Dr. Ostashewski through her website www.marciaostashewski.ca or Twitter @m_ostashewski.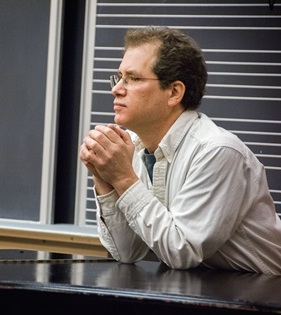 Dr. Michael Frishkopf
Dr. Michael Frishkopf is Professor of Music, Director of the Canadian Centre for Ethnomusicology, folkwaysAlive! Research Fellow, Adjunct Professor of Religious Studies and Adjunct Professor of Medicine and Dentistry at the University of Alberta (frishkopf.org). His research and publications focus on the music and sounds of Islam, West Africa and the Arab world, especially in religious contexts.  It also spotlights sound and architecture, digital repositories (bit.ly/mudocsys), cyberworlds (bit.ly/FiWonder) and global human development through participatory action research (m4ghd.org) that supports sustainable peace, education, health and civil society through music. Research highlights include an edited collection, Music and Media in the Arab World (bit.ly/musmedaw) and a variety of productions: Virtual Museum of Canadian Traditional Music (bit.ly/vmctm), Traditional Songs from Avenorpedo (Ghana) (kinkadrum.org), Giving Voice to Hope: Music of Liberian Refugees (bit.ly/buducd), Songs of the New Arab Revolutions (bit.ly/snarvid), and Sanitation (bit.ly/sanitationtitles). Current action research projects include musical public health initiatives in Liberia, northern Ghana (bit.ly/sngdnc4h), southern Egypt, and Ethiopia.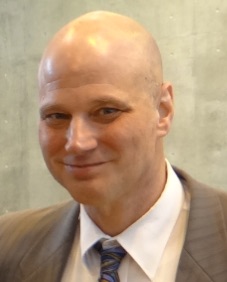 Dr. Michael Cohen
Dr. Michael Cohen is a Professor at the University of Aizu in Japan, where he heads the Spatial Media Group in the Computer Arts Lab and teaches courses in human interfaces and virtual reality, sound and audio, computer music, and spatial sound.  His research primarily concerns interactive multimedia, including virtual and mixed reality, spatial audio and stereotelephony, stereography, ubicomp, mobile computing, and digital typography. He received an Sc.B. in EE from Brown University, an M.S. in CS from the University of Washington, and a Ph.D. in EECS from Northwestern University. He had post-doctoral appointments at the University of Washington and at NTT. He has worked at the Air Force Geophysics Lab (Hanscom Field, Massachusetts), the Weizmann Institute (Rehovot; Israel), Teradyne (Boston, Massachusetts), BBN (Cambridge, Massachusetts and Stuttgart; Germany), Bellcore (Morristown and Red Bank, New Jersey), the Human Interface Technology Lab (Seattle, Washington), and the Audio Media Research Group at the NTT Human Interface Lab (Musashino and Yokosuka; Japan). He is the author or co-author of over two hundred publications, eight book chapters, one patent, a co-developer of the Sonic online audio courseware, and the inventor or co-inventor of multipresence (virtual cloning algorithm) and narrowcasting, the Schaire ("Share Chair" rotary motion platform), nearphones (headrest-mounted stereo speakers), SQTVR (stereographic QuickTime Virtual Reality), and Zebrackets (dynamic articulated parentheses). He is currently Director of the University of Aizu Information Systems Division.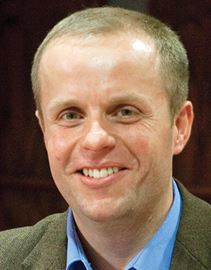 Dr. Tom Urbaniak
Dr. Tom Urbaniak was born in Toronto to a family of Polish heritage and grew up in Mississauga surrounded by a large Polish community. Presently, Tom is Chair of CBU's Department of Political Science and also teaches in the MBA program in Community Economic Development. He is Vice Chair of the CBU Senate and serves on the CBU President's Council on Multicultural Learning. As a trilingual gifted public speaker, he is frequently called upon by the local media to offer political and policy analysis. He has authored four books and is the current Chair of the Board of Governors of Canada's National Trust; an organization that works with Canadians to protect historic places and regenerate communities.
Tom is also a member of the Canadian Polish Research Institute. In 2014, he was a member of the Canadian Election Observation Mission in Ukraine. During his time in Cape Breton, Tom has quickly become a leader in the Polish community. He is the Chair of the Parish Council at St. Mary's Polish Church and the Recording Secretary of the St. Michael's Polish Benefit Society - one of the oldest continuous Polish organizations in Canada. He remarked: "The resilience and perseverance of the Cape Breton Polish community over the generations are really amazing - I would go so far as to say that the Cape Breton Polonia is one of the great success stories of Polonia generally. The community has survived and even thrived in the face of a lot of adversity." As a proud 'Polish Cape Bretoner', Tom now faces one of the biggest challenges of his life as he plays an integral role in the rebuilding of St. Mary's Polish Church, destroyed in a recent tragic fire.
---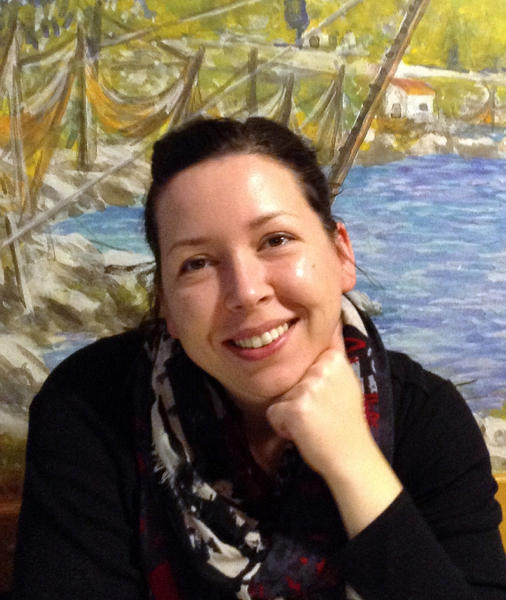 Jana Zoric
Project Coordinator, Blog Contributor, Researcher, Data Entry and Processing for the Croatian Community Archive, Virtual Exhibit Curator, and Collaborator on the Virtual Cape Breton project
Jana Zoric is a Ph.D. candidate in ethnomusicology at the City University of New York's Graduate Center. Her research interests include Southeast European popular and traditional music, transnational commercial popular music, music and gender, cosmopolitanism, and music in diaspora. In October 2013, she was a visiting researcher at Cape Breton University, for the Digital Humanities project, "East Central European Communities and Cultures in Cape Breton, Nova Scotia." During her time in Sydney, she interviewed descendants of the first generation Croatians, learned about Sydney's history and the challenging lives of immigrants in Whitney Pier, and researched archived documents at the Beaton Institute. In addition to exhibiting her experiences and findings on diversitycapebreton.ca, Jana's ethnographic and archival research was also featured in the Canadian Folk Music journal and on the Island Echoes CBC Radio program. Jana is acting as a project coordinator for the diversitycapebreton.ca web portal project.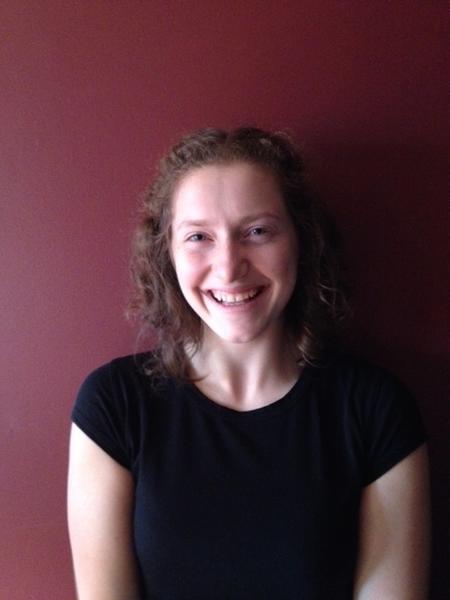 Daria Storoshchuk
Project Coordinator, Blog Contributor, Researcher, Data Entry and Processing for the Ukrainian Community Archive
Daria Storoshchuk is a graduate of the University of Alberta's Ukrainian Folklore program and has an extensive background in music. Her interests are far reaching: Ukrainian bilyi holos, Celtic fiddle music, music as propaganda, musical theatre, and jazz manouche are just a few of the musical avenues she would like to pursue. She is also trained as a classical vocalist, and has performed with jazz, folk, and classical groups. Daria has held a research assistantship at the Bohdan Medwidsky Ukrainian Folklore Archives (University of Alberta) since 2012, and has also worked as a freelance archivist in Alberta. In spring 2015, Daria served as a project coordinator for the diversitycapebreton.ca web portal project.
---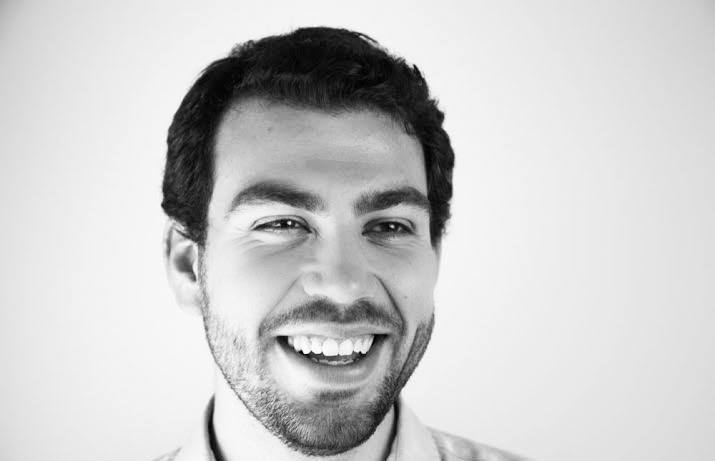 Aaron Eldridge
Researcher and Data Entry for Ukrainian, Polish and Jewish Community Archives
Aaron Eldridge is a recent graduate of the University of Oxford, where he read for a master's degree in Social Anthropology. He will shortly be continuing his postgraduate studies at the University of California, Berkeley, as a doctoral student in the Anthropology department. Aaron's research to date has been largely concerned with the Middle East, with strong topical emphases on the intersections between politics, religion, ethics and art. His undergraduate thesis was written on the use of Palestinian poetry in political contexts, and his master's dissertation focused on Coptic Orthodox Christians, secularism, and revolution in Egypt.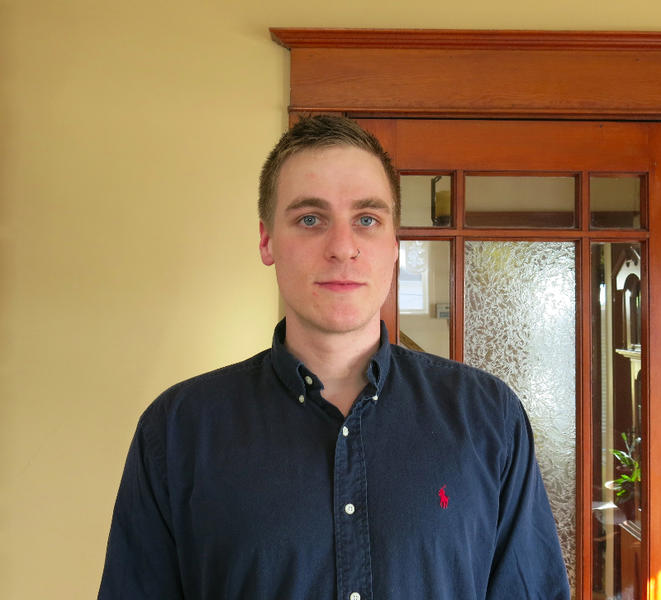 Connall MacKinnon
Researcher and Data Entry for Eastern European Community Archives, Interactive Heritage Map Exhibit Contributor
Connall MacKinnon is a second year undergraduate student at Cape Breton University. He is currently enrolled in the B.A. program, studying English and Gaelic, with plans to attend Sabhal Mòr Ostaig in 2016 to continue his Gaelic studies. Connall has been working on the Eastern European Communities Project since October 2014. His contributions to the project have included digitization of artifacts and archival research. He has also been documenting community events and conducting interviews at Eastern European venues in Cape Breton, including the Ukrainian church, the Polish Hall and the Temple Sons of Israel. Connall is currently working on a heritage map for the web portal that displays images and information of Eastern European places of interest throughout Nova Scotia and Canada.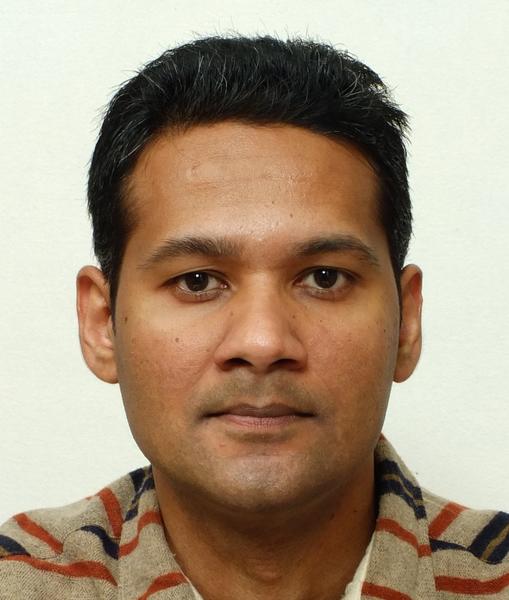 Rasika Ranaweera
Developer of Virtual Cape Breton, an Interactive Virtual World
Rasika Ranaweera received a B.Sc. Eng. in Information Technology from the University of Moratuwa (Katubedda, Sri Lanka) in 2006, and an M.Sc. in Computer Science from the University of Aizu (Aizu-Wakamatsu, Japan) in 2010. At present he is a Ph.D. candidate at the University of Aizu. He has worked at Redgecrest Financial Inc. (Colombo, Sri Lanka) as a software engineer, NST Inc. (Aizu-Wakamatsu, Japan) as a research assistant, and Aizu Laboratory Inc. (Aizu-Wakamatsu, Japan) as an engineer. His current research interests include immersive virtual environments, narrowcasting, multipresence, multimodal interfaces, and gestural interfaces.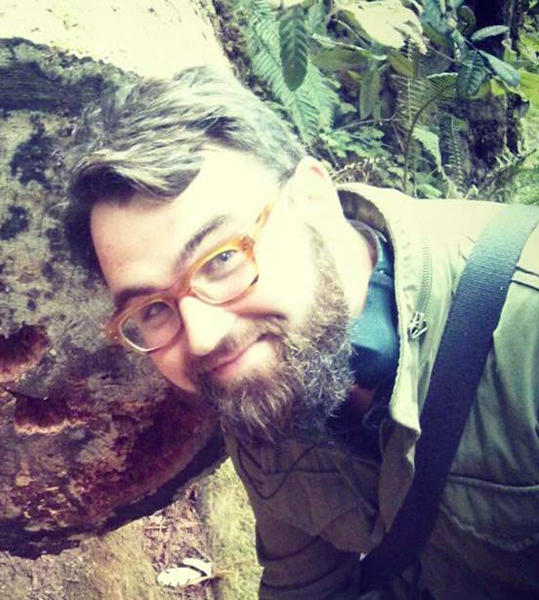 Ely Rosenblum
Researcher and Data Entry for Jewish Community Archive, Blog Contributor, Interactive Heritage Map Exhibit Contributor
Active in sound studies, music research and anthropology, Ely Rosenblum is a Ph.D. candidate in Cultural Musicology at the University of Cambridge. Previous projects include the study of spoken word poetry in Nova Scotia and contemporary folk song in Britain, resulting in collaborative media projects with musicians, filmmakers and artists. He has directed documentary films and produced recordings for the Smithsonian Institution, the MIT Media Lab, and CBC Radio 1. Ely has carried out ethnological and archival research on the Jewish community in Cape Breton.  In 2014, he curated the exhibit Jewish Life on Cape Breton Island at the Canadian Anthropology Society, with support from the Centre for Imaginative Ethnography, York University.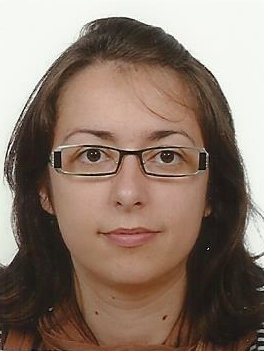 Jelka Vukobratovic
Researcher and Data Entry for Croatian Community Archive, Blog Contributor
Jelka Vukobratović graduated from the flute performance program at the Music Academy in Zagreb in 2008. She finished her master's studies in the field of ethnomusicology in 2012, and is currently a Ph.D. student in the Ethnomusicology department at the University for Music and Performing Arts in Graz, Austria. Throughout her undergraduate and graduate studies, she has investigated the role of music in everyday life, with its connection to different aspects of identity and the changeable role of traditional music in the modern world. In October of 2013, Jelka was welcomed as a research assistant on the diversitycapbreton.ca project, led by Marcia Ostashewski at Cape Breton University. Her work in the diversitycapebreton.ca was sponsored by a project partner, the Wirth Centre for Austrian and Central European Studies at the University of Alberta. As a part of the project, Jelka spent a month on Cape Breton Island, gathering ethnographic material concerning Cape Breton's Croatian community.
---
Professional Consultants and Developers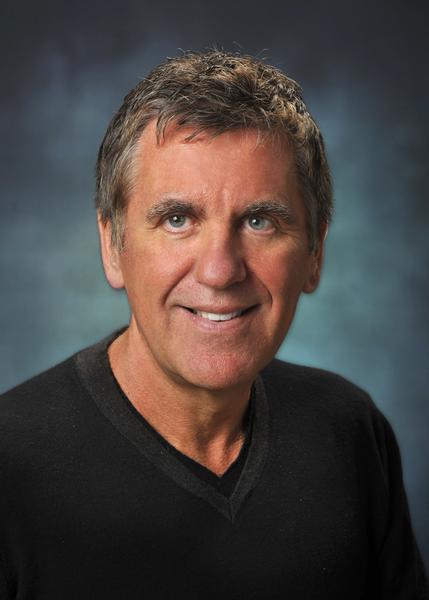 Dr. Eric Favaro
Learning and Teaching Resources Developer
Dr. Eric Favaro is a passionate education advocate who has devoted his entire career to helping teachers gain a better understanding of the importance of an education in and through the arts. He is respected nationally and internationally as an innovator for effective programs in Arts Education. Trained as a music educator, Eric has experience teaching several arts disciplines in schools and universities, and spent the latter half of his career as an arts education administrator in the Cape Breton-Victoria Regional School Board and the Nova Scotia Department of Education.  He has played a key role in arts initiatives across Canada and beyond, and has been instrumental to the development and implementation of innovative curriculum.  He currently holds the prodigious honour of being a Visiting Fellow to the Ministry of Education in Singapore, where he serves as an advisor on several arts and culture projects.  He has chaired many provincial, national and international boards, and is currently Chair of the Coalition for Music Education in Canada. Now retired from public education, Eric operates his consulting firm, Artscape Consulting Inc.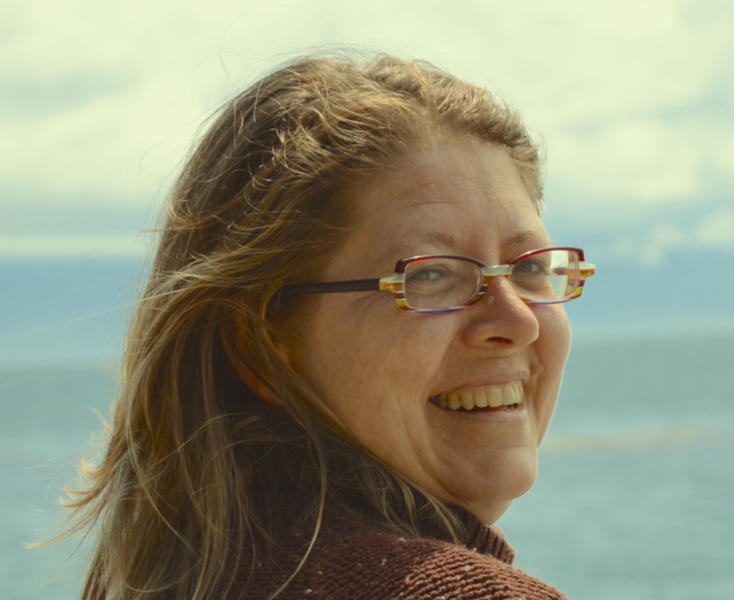 Catherine Léger
Catherine Léger holds a B.A. in French Studies from the Université de Moncton (New Brunswick), and an M.A. and a Ph.D. in Linguistics from the Université du Québec à Montréal. After her doctoral studies which dealt with various theoretical aspects of clausal complementation (subordination), she conducted postdoctoral research at Smith College and the University of Massachusetts at Amherst on how children interpret and acquire different types of complements. She taught at The University of Texas at Austin before coming to the University of Victoria in 2010. Her main research interests include syntax, semantics, and French varieties in North America, in particular her native dialect, chiac, an Acadian French variety spoken in the Moncton area, in New Brunswick.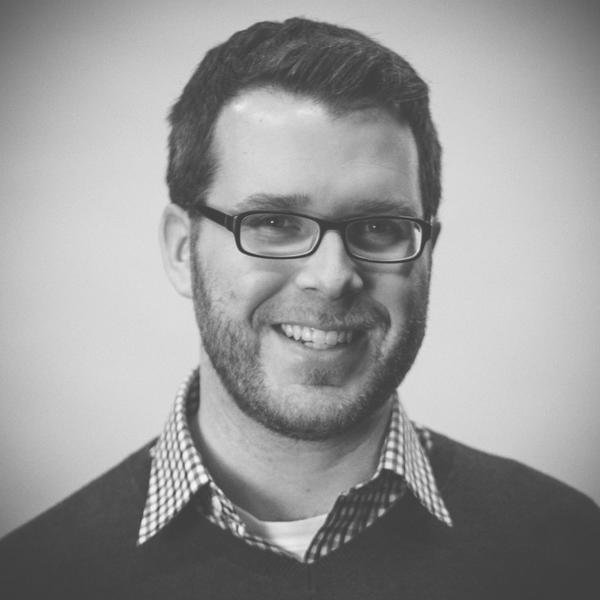 Justin Nalepa
Justin Nalepa is a freelance videographer and filmmaker based out of Ottawa, Ontario. Justin has a B.A. Combined Honours in Film Studies and History from Carleton University. He also graduated with Honours from the Documentary Production graduate program at Algonquin College. He was born and raised in Cape Breton, and has family ties to the Ukrainian community that resides there. Since 2012, he has been recording interviews and events in and around the diverse community of Whitney Pier.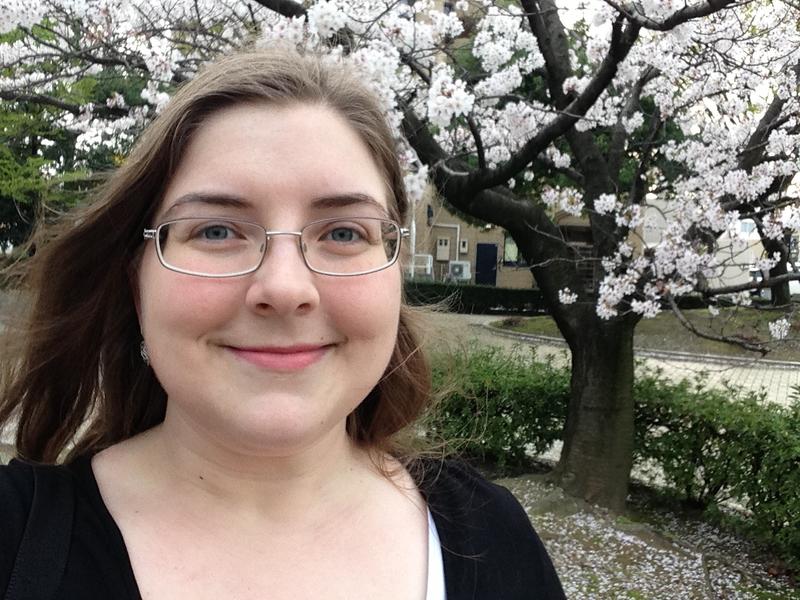 Patricia Nalepa
Researcher and Data Entry for Eastern & Central European Community Archives, Blog Contributor, Video Editor, and Virtual Exhibit Curator
Presently a high school teacher in Japan, Patricia Nalepa began working with Dr. Marcia Ostashewski in summer 2009, first as a student research and exhibit technician, and now as a volunteer community-based researcher. Patricia originally joined Dr. Ostashewski's research team to discover more about her family origins, as she has a personal connection with the Ukrainian Community of Whitney Pier. Recently, she reconnected with her family in the Ukraine. Patricia was responsible for the gathering of materials and content for the East and Central European Community Project, interacting with various cultural communities in Cape Breton. This project, funded by the SSHRC (Social Sciences and Humanities Research Council of Canada) and supported by Cape Breton University, sought to develop the diversitycapebreton web portal. Through technology and media, Patricia demonstrates how material from this cultural archive can evolve to be more tangible to the communities from which it is collected.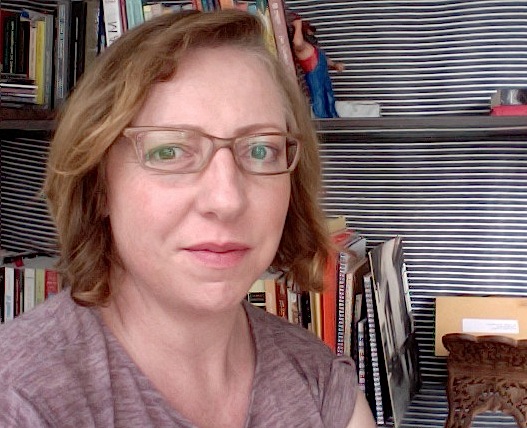 Amber Ridington
Development Advisor & Content Reviewer
Amber Ridington is a folklorist with experience funding, designing, producing and facilitating museum exhibits, new media projects, digital archives and documentary videos that showcase cultural landscapes through oral history. As co-curator of Dane Wajich Dane-zaa Stories and Song (2007), a community directed virtual exhibition, Amber, with Kate Hennessy, received the 2008 Jean Rouch Award from the Society for Visual Anthropology for participatory filmmaking. Amber's 2010 film, Rovers, Wrestlers & Stars, documents the role of popular music in breaking down racial barriers prior to the Civil Rights Movement in USA.  It is regularly broadcast on PBS in Kentucky. Amber is currently a doctoral candidate in folklore at the Memorial University of Newfoundland. Her doctoral research focuses on technology and innovation in the Dane-zaa (northern Athabaskan) dreamers' song tradition. Her research interests include the intersection of oral history, indigenous modernities and digital humanities. Find more about Amber at www.amberridington.com.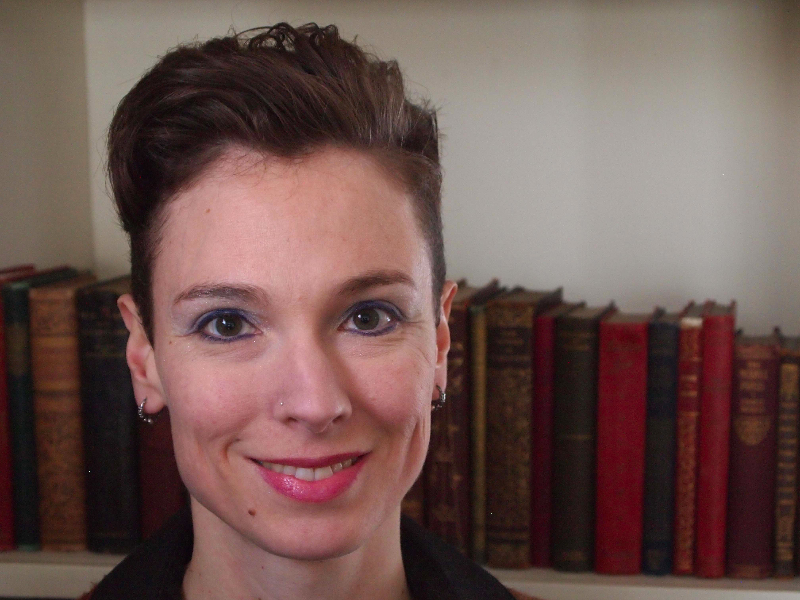 Julie Sutherland
Text Editor
Dr. Julie Sutherland has 14 years' experience as a professional editor and writer. Her academic area of specialization is Non-Shakespearean Renaissance Drama, and the majority of her own publications focus on this subject. However, her editorial projects range from Swiss immigration to Canada to justice reform in the Baltics, from illustrated novels to policy documents. Her clients live all over the world and include lawyers, academics, students, small- and large-business owners, and government agencies. Julie Sutherland is Academic Coordinator (Shakespeare) at Athabasca University and Adjunct Professor at Cape Breton University.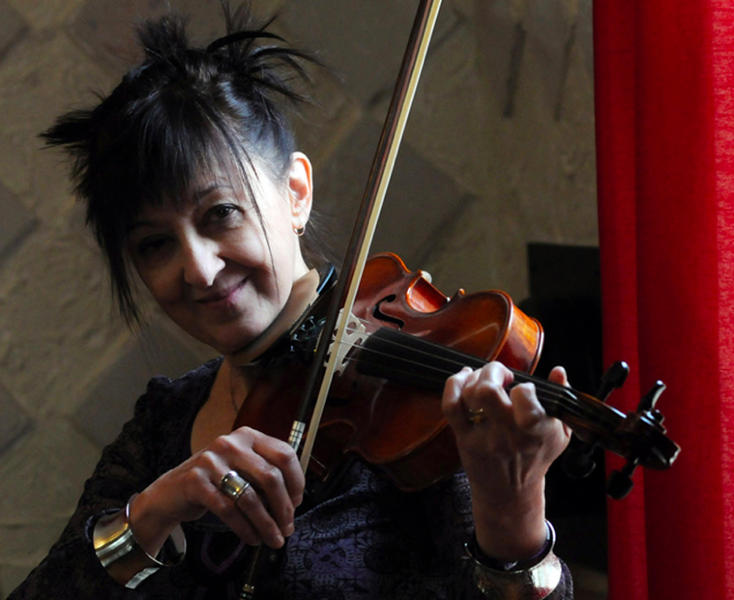 Darene Yavorsky
Designer (www.wordandimage.ca)
As a designer and the Creative Director and Proprietor of the Word & Image Studio, Darene Roma Yavorsky has provided writing and design services to a wide-ranging clientele, from government and industry to universities and non-profit groups. In 2007, a personal interest in Ukrainian culture and heritage led to the research, writing, illustration and book design of 'Show Them What You Can Do' ~ Building the Ukrainian Spirit Across Canada:  An Illustrated Biography of Pavlo Romanovich Yavorsky (Darene's father). This accomplishment led to an invitation by Dr. Marcia Ostashewski at CBU to be involved in the exhibition, A Cape Breton Story of Ukrainian Dance:  From Village to Stage ~ which served as a gateway to other collaborations such as the 25th anniversary republication of Strangers in the Land: The Ukrainian Presence in Cape Breton and the exhibit 'Mnohaya lita!' Celebrating 100 Years of Ukrainian Faith in Cape Breton, Nova Scotia, among others. 2015 marks a new endeavour:  furthering her father's legacy through the launch of a memorial foundation and The Pavlo Romanovich Yavorsky Youth Award in Ukrainian Dance presented at the Tavria Ukrainian Dance Festival in his home province of Saskatchewan. A dedicated student of the violin with a passion for the arts, Darene is pleased to have been invited, once again, to provide creative services to CBU, writing text for the new web portal and designing the diversitycapebreton.ca logo and its accompanying graphic elements.
---

University of Prince Edward Island
Website and Archive Development Team
The Robertson Library at the University of Prince Edward Island hosts and supports the diversitycapebreton.ca project. The project leverages Islandora, an open-source software framework that facilitates the management of digital assets and their description and discovery. Islandora was originally developed by the University of Prince Edward Island's Robertson Library, but is now implemented and contributed to by an ever-growing international community. More information can be found at http://islandora.ca/.
UPEI contributors to the diversitycapebreton.ca project include:
Mark Leggott, University Librarian
Donald Moses, Digital Initiatives and System Librarian
Paul Pound, Lead Developer
Peter Lux, Systems Administrator
Rob Drew, Designer
Alkarim Bhalesha, Digitization Lab Assistant