Search of Family Roots
Mr Stephen and Mrs Anne Sajatovich visited Croatia for the first time in their lives in September 2017. Stephen's family has Croatian roots, but he and his siblings didn't have much information about them. When Jana Zoric and me initially visited Cape Breton island in 2013 to do ethnographic research of Croatian community, we could only learn about Sajatovich family descending from central Croatia and initially belonging to Greek-Catholic Church. Stephen and his siblings knew the approximate name of their father's birth village, Malinci or Malenci.
In the process of planning their trip to Croatia, Stephen and his wife Anne Sajatovich contacted me to see if we could meet in Zagreb and if I could perhaps help them in finding out anything more about Stephen's father and family. Without too much expectation, through a simple Internet search, I was able to find that Sajatovich family's village of descent is probably Malinci near Sošice, a village in the region bordering Slovenia where most of the Greek-Catholic Croatians live. When Sajatovichs came to Zagreb, we met, had a wonderful lunch together and we talked about the village and its proximity to Zagreb. They decided they would rent a car the next day and try to find the village on their own. I helped in providing maps and explained that the village had, in the meantime, been abandoned, but that the closest village Sošice still had active Church and that perhaps the priest would be able to find some information about Stephen's father, who was born at the end of the 19th century.
With only these basic information, without the knowledge of the language or the country, Sajatovichs embarked on this adventurous road trip in pursuit of their family's origin. They had very little expectation, only wishing to see where Stephen's father might have grown up. A couple of days later, on September 29, I received this e-mail from them:
"On Wednesday past, Anne and I drove to Sosice, it was quite a drive, lots to see. Narrow roads and lots of turns.  It was quite a climb. When we arrived we found the church under construction. We were instructed by one of the workers to speak to the parish priest father Marjan, a young man with his wife and three kids under 4 years old. We introduced ourselves and showed him my father's baptismal certificate. He took out a book that dated back to 1885 and found the record there of my father's baptism.  Their address was also there, they lived in Malinci #28. After a 2 hour visit Father Marjan came with us in the car to Malinci.  As you know, nobody lives there now, but there are a few new buildings which are rented out to hunters. We found an old building that I think was my father's home, from the description I remember my father and uncle telling me about. We visited grave yards in Radatovici, a small church close to Sosice, St Nicholas.  Upon leaving, Father gave me a letter of introduction to see the Bishop in Zagreb the next day to see if there was any more info he could provide on relatives. We met with his assistant and the bishop did not have any further info.  He was impressed with the amount of info we had, as he cannot find any information about his own family. Everyone has been so kind to us. We cannot thank you enough for putting us on the right path to find all that we did. It's meant a lot to us to see where Stephen's family came from. The History of Croatia is fascinating and so sad in many ways.  You are a resilient people. Wishing you all the best in your future endeavours."  
Stephen and Anne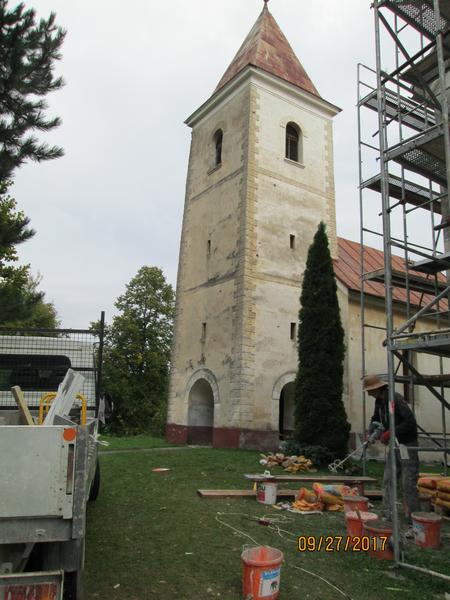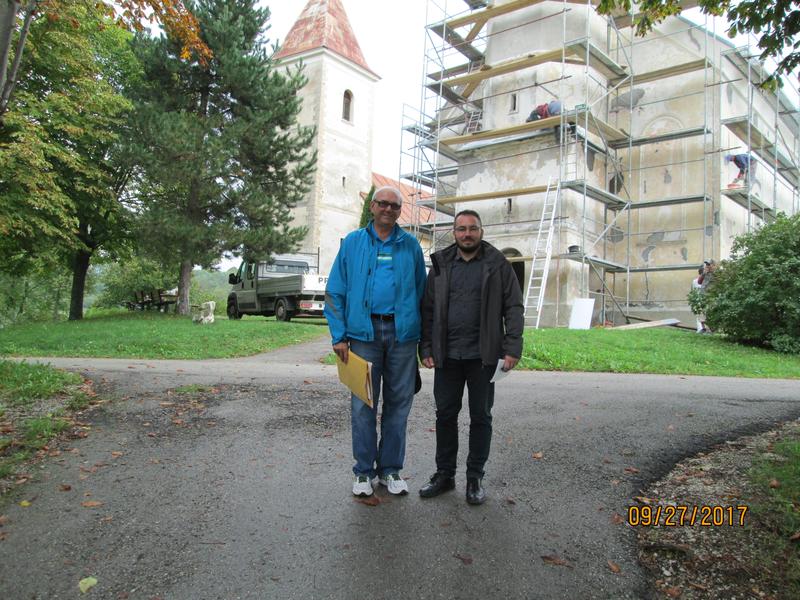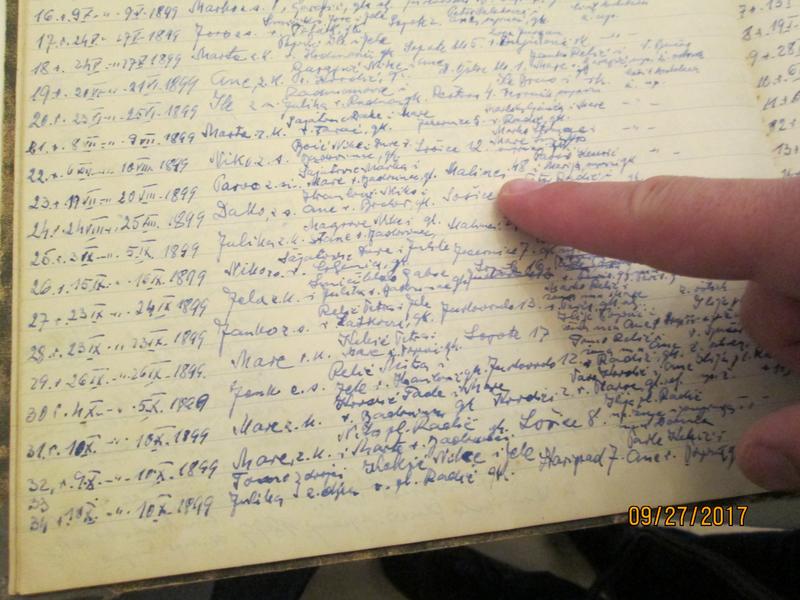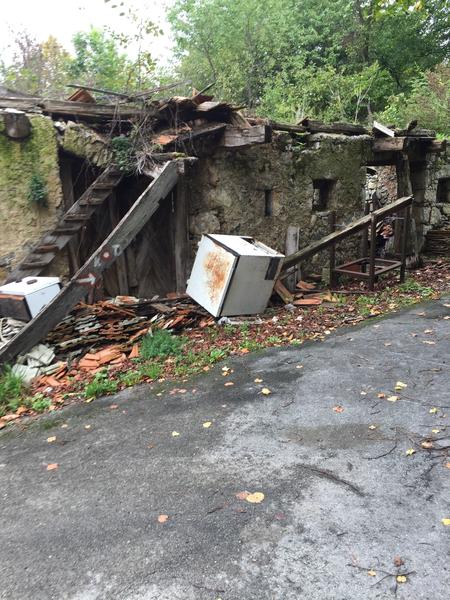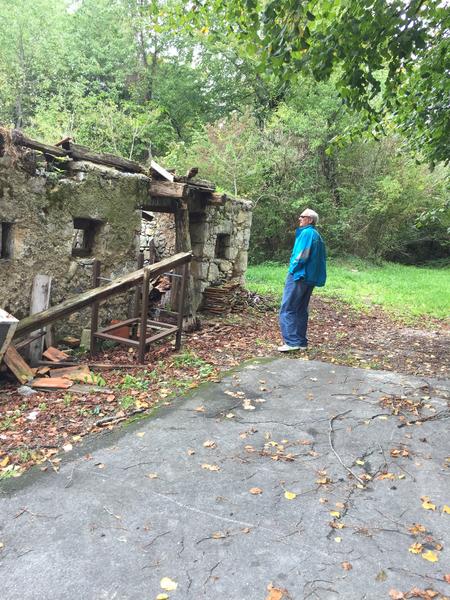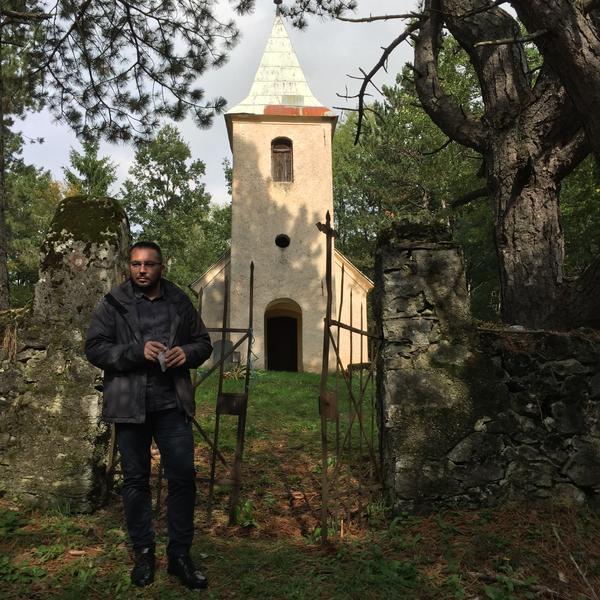 The resourceful couple Anne and Stephen Sajatovich made the most of their one-day trip to Žumberak Mountains in Croatia and found not just the deserted village where Stephen father was born, but also the remnants of the family house and the information on his father birth in the church records in Sošice. They also sent me their photos to post them on the web portal blog, so that perhaps other Cape Breton people of European descent might be encouraged to take upon a similar adventure and find something about their family roots.