St. Mary's Polish Church Architecture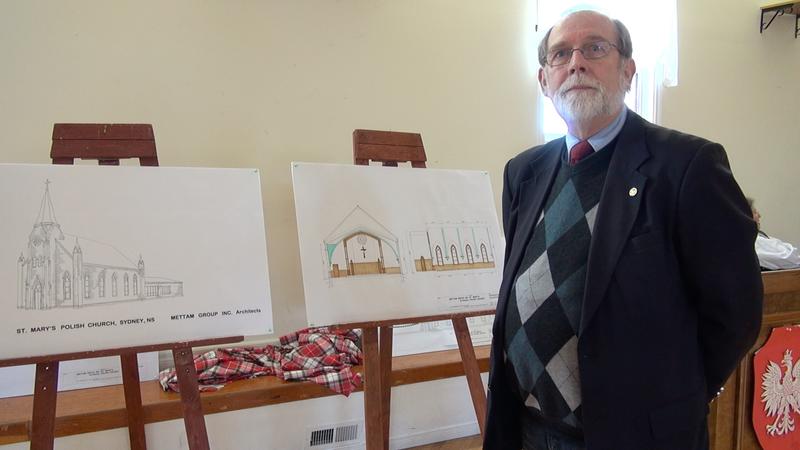 Unveiling St. Mary's Polish Church Design Plans 
November 29, 2014 was an overwhelmingly tragic day for members of the Cape Breton Polish community. Their beloved church, standing for over 100 years, was devastated by fire. St Mary's Polish Parish, built in 1913, was central to the Polish community of Cape Breton, holding weekly mass for over ninety parishioners and organizing many cultural and religious celebrations. The loss of the historic and beautiful church, located on 21 Wesley St. in Whitney Pier, was felt not only by the Polish community, but by the Cape Breton community as a whole. Completed design plans for the new church were unvieled at the St. Mary's Polish Hall on May 3, 2015, by architect Gary Handley. Read more . . .
The interior of the original church was documented extensively before the fire.
St. Mary's Polish Church: this photosynth shows the interior of the original church with a panorama and a virtual tour.
Please zoom in to view finer details.
Having trouble viewing the panorama? It requires Microsoft Silverlight, a free plugin.
Get it here for PC and here for MAC.
Photographs taken by P. A. Nalepa
Synth Panoramas and Virtual Tours constructed by P. A. Nalepa

Project Managers: Dr. Tom Urbaniak
Project Supervisor: Chris Jones