View the document
"In my Father's Footsteps by Darene Roma Yavorsky"
in our archive.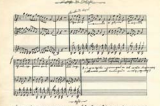 Finding my way along the unmarked path of a long-lost musical journey
"In 2009, I attended 'A Cape Breton Story of Ukrainian Dance: From Village to Stage' at the Cape Breton Art Gallery in Sydney, Nova Scotia. The exhibition, curated by Dr. Marcia Ostashewski, included details about my father's connection with Cape Breton's Ukrainian community, from his arrival in Sydney in 1939 until his departure in 1942, when he enlisted in the Royal Canadian Army.
Ballet Master Pavlo Romanovich Yavorsky ~ my father ~ had performed and taught Ukrainian dance for years, and this is what he continued to do upon his arrival in Cape Breton. In his memoirs*, he wrote, "July 6, 1939: I gave my first lecture in the Catholic community's parish hall ~ it went very well. The next day, I began the teaching of Ukrainian dances… I began teaching Ukrainian school… I held concerts in local halls…"
*Ref.: '1938-39 … My Diary from Travels with artist Vasile Avramenko' ~ Journal entries translated by Dr. D. A. Yavorska, 2007
---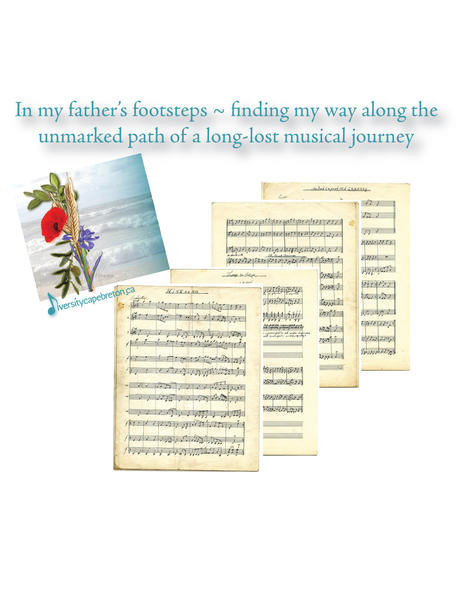 I was aware of my father's history as a teacher of Ukrainian dance. But what I did not know was that he also played music, wrote music, taught music: this I learned in conversation with Whitney Pier resident John Huk at the 2009 exhibition. A beloved student of my father's in his three years on Cape Breton Island, John provided many special artifacts for the exhibition — including a violin which, he told me, my father had given him and had taught him to play.(I had no idea my father could play the violin! John said he had taught himself.) There was also a large sheaf of sheet music, written in my father's hand. Following the exhibition, John Huk donated the sheet music, among many other important artifacts, to The Beaton Institute at CBU.
---
Fast-forward to March 2015: Dr. Marcia Ostashewski, Canada Research Chair in Communities and Cultures and Assistant Professor of Ethnomusicology at Cape Breton University, arranged with Beaton Institute Archivist Jane Arnold to provide me with digital files of my father's sheet music. I had embarked on a serious study of the violin just a few years ago (a dozen years after my father's passing) and was very moved by being given access to 'lost' music with such a profoundly personal connection.
---
Marcia next told me of her plan to record a collection of Cape Breton music of significance to the Ukrainian population on the island; for this project, she asked me to select a few of my father's pieces, and to learn them for the recording, slated for this summer. I admit to being overwhelmed by this request: a violin student for just over five years, I do not consider myself a fully-fledged musician yet, although I am a member of an orchestra whose repertoire includes challenging music from Vivaldi and Bach to Handel's Messiah. Yet the opportunity to return to Cape Breton, where my father came as a young man and found such enthusiasm for his teaching, to record the music he himself chose to present in concert, to play the music he himself transcribed by hand ~ this is truly, for me, an opportunity of a lifetime. For this, I would like to thank John Huk of Sydney, Nova Scotia, Dr. Marcia Ostashewski of Cape Breton University, Jane Arnold of The Beaton Institute, recording technician Christopher Jones, my family Dr. Donna Anna Yavorska and Andrij Ronish for assistance with references and lyrics, and, most of all, my violin teacher, Dini Odynski Westman of Stratford, Ontario.
---
What follows is the 'evolutionary progress' of delving into my four chosen pieces."
A footnote about the images of sheet music, transcribed by Pavlo Romanovich Yavorsky, included here:
This sheet music was hand-written circa 1920s-1930s by Pavlo Romanovich Yavorsky (1914-1998), Ukrainian Ballet Master, CYMK founder, Saskatchewan Nation-Builder and lifelong champion of Ukrainian heritage & culture, coast-to-coast across Canada. Pavlo Yavorsky's hand-written sheet music is archived in the John Huk Collection (MG 21.13) at The Beaton Institute, Cape Breton University, and is provided with their kind permission. For further information, please contact Pavlo's daughter, Darene Roma Yavorsky, Creative Director of The Word & Image Studio: www.wordandimage.ca / e-mail [email protected]
~ Darene Roma Yavorsky, Kincardine, Ontario, July 2015
To read more about Darene's process look at her complete document "In my Father's Footsteps by Darene Roma Yavorsky" in our archive.
The Life of Pavlo Romanovich Yavorsky