Literature
These books draw attention to Cape Breton's Ukrainian immigrants, their descendents and communities: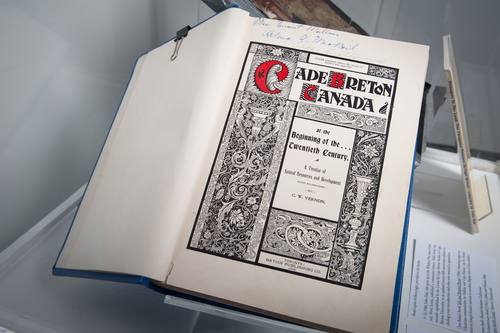 1 - Writing in 1903, Vernon wrote generally of immigrants from Europe – and noted Austrians among them. As in the cases of Mike Oleschuk and Mary Horechuk, many people who identified as Ukrainian were described as Austrian during their immigration.
Vernon book: Beaton Institute Collections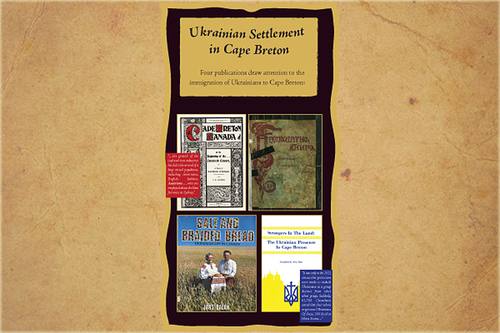 2 - In 1941, a publication celebrating the fiftieth anniversary of Ukrainian immigration to Canada was published, in Ukrainian. This book includes several pages attending to Ukrainians in Sydney, Dominion and Glace Bay, as well as the World War I internees who were sent to work in the mines Dominion in Marble Mountain. 
50th Anniversary book (1941): John and Wanda Huk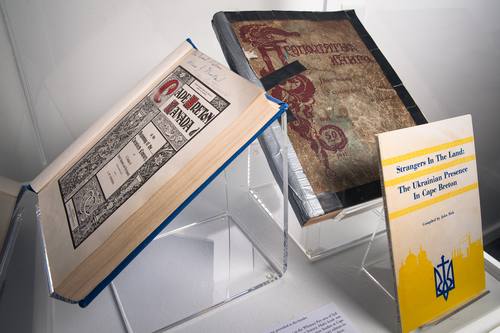 3 - In 1986, John Huk, who grew up in the Whitney Pier area of Sydney, Nova Scotia, published a community history. Huk's book was recently republished by the Centre for Cape Breton Studies at Cape Breton University, in an updated twenty-fifth anniversary edition including a new introduction and other new material in appendices. 
Strangers in the Land: Marcia Ostashewski
(Jars Balan's book Salt and Braided Bread (1984), featuring pages on Ukrainian communities in Halifax and Cape Breton, can be found in the Immigration unit of this exhibit.)